Puzzles
If you enjoy word puzzles, check out each of these three. Good luck. Click the links to get started.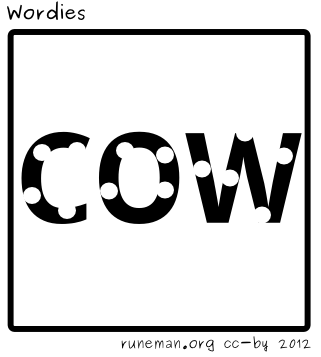 Wordies
are wicked wonderful visual idiom puzzles.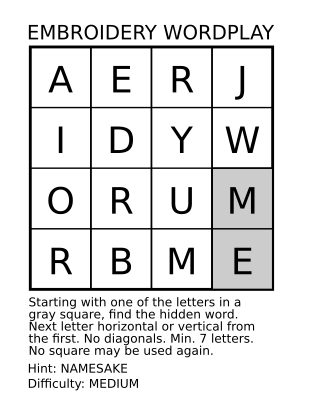 Embroidery
: A one-word word search puzzle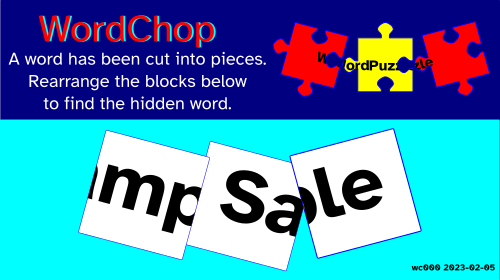 WordChop
: Slice and dice a word.
All the puzzles here are made using the vector graphic program, Inkscape which is Free Software.
The puzzles are Creative Commons Attribution licensed which means you can use each of them as you wish, as long as you credit me as the author of the puzzle. Links back to the site are appreciated, but not needed.